Contact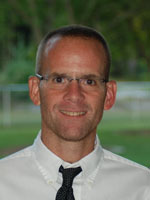 Coach | U14, U15 & U17B Girls
This email address is being protected from spambots. You need JavaScript enabled to view it.
Miscellaneous Information
Joe's Expertise

Played 1985-86 at Siena
10+ years coaching youth soccer in NY/CO
Ballston Spa JV Girls Soccer Coach (2013)
15 years coaching with SWSC

Related Articles

Soccer Qualifications

Licenses

USSF National "C" License
USSF National "D" License
NSCAA Advanced National Diploma

Coaching

Saratoga-Wilton Soccer Club: 2000 - Present
2000-2001 U8 Co-ed Head Coach
2001-2002 U8 Co-ed Head Coach
2002-2003 U8 Co-ed Head Coach
2003-2004 U10 girls Asst Coach
2004-2005 U12A girls Head Coach
2005-2006 U12B girls Asst Coach
2006-2007 U14B girls Head Coach
2007-2008 U14B girls Head Coach
2008-2009 U14B girls Head Coach
2009-2010 U14B girls Head Coach
2009-2010 U17 girls Head Coach
2010-2011 U14A girls Head Coach
2010-2011 U14A boys Asst. Coach
2010-2011 U16 girls Asst Coach
2011-2012 U12 girls Trainer/Head Coach
2011-2012 U16A girls Asst. Coach
2013-Present U14 girls age group coordinator/head coach 
2013-Present U15 girls head coach
Aug-Oct 2013 Ballston Spa JV girls soccer coach

Playing

Joe has over 10 years of competitive playing experience at the college, high school and premier travel levels. He continues to play on the SWSC Adult Team.
Player at Siena College: 1985-86
4 years of Varsity Soccer at Yorktown High School
8 years at Premier Travel with East Hudson Youth Soccer
coached by a former Juventus and Italian National Team player

Coaching Philosophy

Favorite Soccer Memory Favorite Soccer Team, Coach or Player Favorite team – Juventus in the Italian Serie A Coach Roberto Mancini, Manchester City's coach and former Juventus Coach Just for Fun My son and daughter also play soccer.